WE ARE SOLD OUT!
We have sold out of sponsorships and theatre tickets!
However, you can still experience the excitement of the competition in two ways!

Want to enjoy the show from the comfort of your own home?
Live stream tickets are now available!
BUY LIVESTREAM TICKETS HERE
Please provide a valid email address when purchasing your Livestream Party ticket.
The link to the show will be emailed on September 24th prior to the show.
Want to enjoy the livestream event in person? No ticket purchase necessary!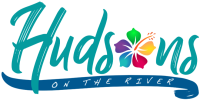 We are thrilled to announce that Hudsons On The River will be hosting an in-person livestream event for us this year! Watch the dance competition with a group of Martin Stars fans, enjoy amazing food & beverages and party it up before, during and after the show! No tickets needed, just come ready to enjoy an AMAZING show!