Welcome to the Martin County Healthy Start Coalition
Martin County Healthy Start Coalition is a non-profit 501(c)3 that offers support and education to pregnant women, infants, and their families. All of our services are confidential, free of charge, and not income-based.
Martin County's Healthy Start Coalition opened its doors in February 1993 when Governor and First Lady Lawton Chiles challenged local communities to form coalitions to reduce Florida's alarmingly high infant mortality rate.
The Martin County Healthy Start Coalition continued to grow with the opening of the Prenatal Outreach Center in July 2007. The Prenatal Outreach Center is located in Stuart and expanded with a satellite site in Indiantown in 2017. Martin County Healthy Start Coalition has helped over 1,500 women in Martin County access prenatal care from these two locations.
The Coalition has been tasked with providing high-quality prenatal care for mothers, health care for children, and bridging any gaps in this care locally. As a true coalition functions, we know only together can we improve outcomes for women and babies. We invite you to be a force for change in improving the health and well-being of our families.
Madison's Miracles is now part of the Healthy Start programs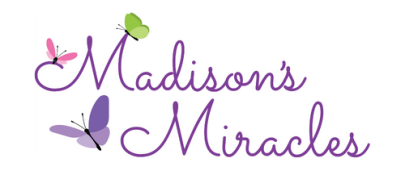 11th Anniversary Raises over $200,000!
Event Photos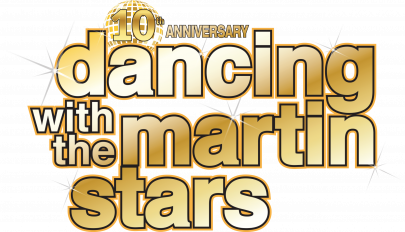 12th Anniversary of Dancing with the Martin Stars Raises Over $200,000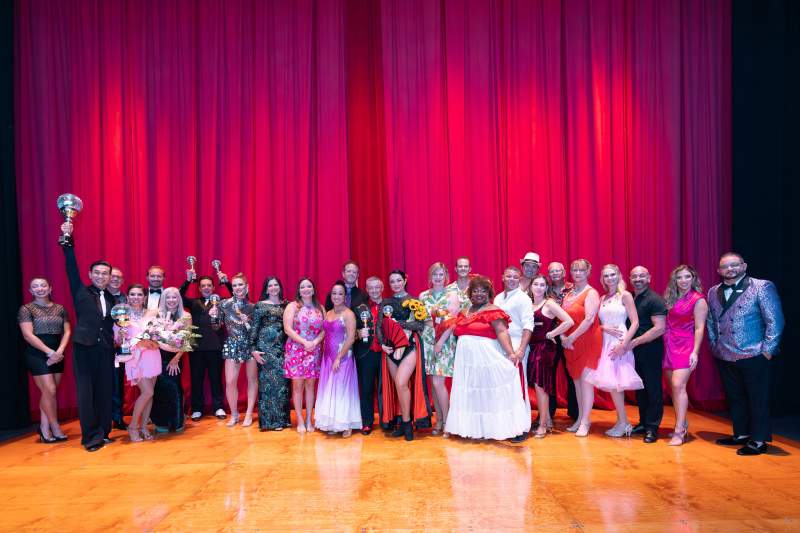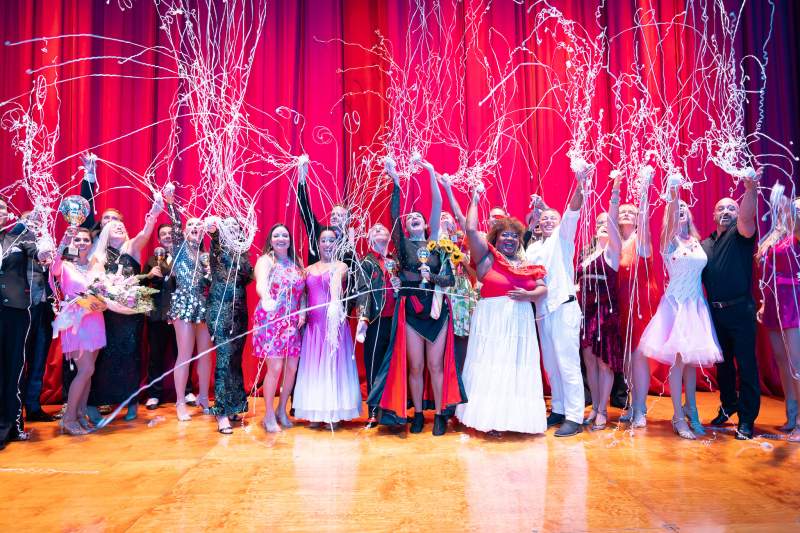 Driving rhythms, fast-paced footwork, and sky-high enthusiasm enthralled the audience at the 2023 Dancing with the Martin Stars, the signature fundraising event of the Martin County Healthy Start Coalition.
Healthy Start, which offers support and education to pregnant women and infants, celebrated its twelfth anniversary of the popular event on September 23 at the Lyric Theatre in downtown Stuart.
The sellout event was a resounding success, raising more than $200,000 to support essential programs in Martin County that help ensure every baby is born healthy, every mother is supported, and every father is involved.
The format for the evening included a dynamic, local cast of nine Martin County "celebrities," each paired with a professional dance instructor. These brave, novice dancers not only put their best foot forward to shine on the dance floor, but were also tasked with raising funds from friends, neighbors and business colleagues through sponsorships, ticket sales and contributions.
The goal was to win enough votes from a judges' panel to claim bragging rights as the Dancing with the Martin Stars Champion 2023.
Dr. Brian Moriarty, owner and president of Loving Chiropractic of Stuart; Megan Acosta, former ballroom dancer and instructor turned realtor for Brokers Choice Realty; and Dmitriy Kuzmenko, owner and professional ballroom instructor at In Motion Ballroom served as Judges. Mike Gonzalez, a 2018 Star Alumni, emceed the event for the third year in a row.
Carol Briseno of Martin County Parks & Recreation and her dancing partner Jang Don walked away with top honors and the coveted trophy for highest combined scores in both dancing and fundraising.
In addition to Carol and Jang, these dancers also brought the audience to a pitch of enthusiasm: Noel Thomas, CEO of Zero Trafficking, paired with Cheri Shanti Garcia; Joan Goodrich, Executive Director of the Martin County Business Development Board, paired with Craig Galvin; Jacilyn Mikels, Director of Aesthetics at JeuneNu Aesthetic with Women's Health Specialists, paired with Michael Chaves; Nikki Leserra, Creative Director at Sky is the Limit Events and Marketing, paired with Brian Spector; Tony George, Elder Law attorney, paired with Marianella Tobar; Monique Robbins of Pretty Little Cupcakes, paired with Yusell Garcia; Dr. Kurt Barnhill, Precision Chiropractic & Rehab, paired with Daisy Krakowiak-Wiebe; and Dr. Edward Savage, Cardiothoracic surgeon at Cleveland Clinic, paired with Tanya Chaves.
There were several award winners in a variety of categories: Overall Champions Carol and Jang, who were also the Top Fundraising Team and Top Dancing Team; First Runner-Up Dance Team and First Runner-Up Fundraising Team Jacilyn & Michael; Second Runner-Up Fundraising Team Tony & Marianella.
"We're so grateful for the entire community who support us each year," Healthy Start CEO Samantha Suffich said. "From our local celebrities who danced their hearts out on stage and raised funds off stage to the audience that filled the Lyric to capacity, everyone brought their passion for both the event and the cause it supports."
The evening's sponsors included: Casco Companies, Inc., HOG Technologies, JeuneNu Aesthetic Beauty & Laser Center, Premier Air & Private Jets, Loving Chiropractic of Stuart, Inc, Ashley Capital, FPL- Florida Power & Light, Zen Den Infusion Lounge, The Gordana Uscumlic Foundation, Women's Health Specialists, Owen Insurance Group, Madoli Marketing, Coastal Detox, and Sunshine Land Design.
First Runner-Up Dance Team: Jacilyn & Michael
Top Dancing Team: Carol & Jang
Second Runner-Up Fundraising Team: Tony & Marianella
First Runner-Up Fundraising Team: Jacilyn & Michael
Top Fundraising Team: Carol & Jang
Overall Champion Team: Carol & Jang

Board of Directors Announced
We are pleased to announce our new board of directors. Thank you to our retiring board members for their years of service and dedication which has helped MCHSC become the organization it is today.
BOARD OF DIRECTORS
Dr. Ashley Calderone, President
Randy Pennington, Vice President
Thomas Schinske, Treasurer
Jessica Tharp, Secretary
Steve Swindler, Immediate Past President
Laura Moriarty
John Carrigan, Esq.
Heidi Lahti
Rosi Shepard
Valerie Bell