Welcome to the Martin County Healthy Start Coalition
Martin County Healthy Start Coalition is a non-profit 501(c)3 that offers support and education to pregnant women, infants, and their families. All of our services are confidential, free of charge, and not income-based.
Martin County's Healthy Start Coalition opened its doors in February 1993 when Governor and First Lady Lawton Chiles challenged local communities to form coalitions to reduce Florida's alarmingly high infant mortality rate.
The Martin County Healthy Start Coalition continued to grow with the opening of the Prenatal Outreach Center in July 2007. The Prenatal Outreach Center is located in Stuart and expanded with a satellite site in Indiantown in 2017. Martin County Healthy Start Coalition has helped over 1,500 women in Martin County access prenatal care from these two locations.
The Coalition has been tasked with providing high-quality prenatal care for mothers, health care for children, and bridging any gaps in this care locally. As a true coalition functions, we know only together can we improve outcomes for women and babies. We invite you to be a force for change in improving the health and well-being of our families.
Madison's Miracles is now part of the Healthy Start programs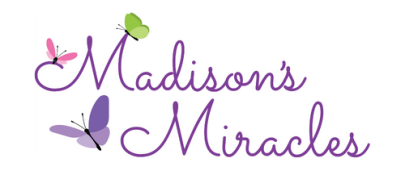 11th Anniversary Raises over $200,000!
Event Photos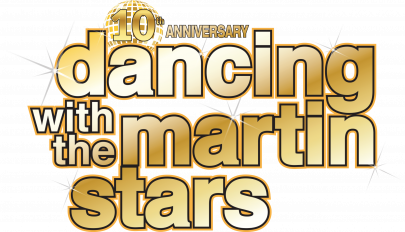 11th Anniversary of Dancing with the Martin Stars Raises Over $200,000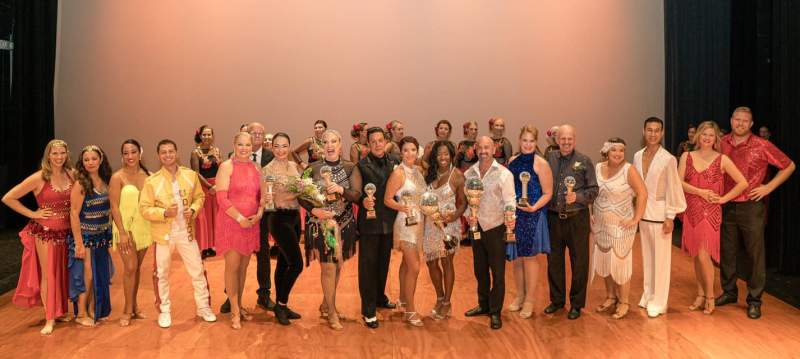 If Len Goodman, one of the judges from the popular Dancing with the Stars television series, had attended Martin County Healthy Start Coalition's local Dancing with the Martin Stars event he surely would have given it a 10 out of 10!
Healthy Start, which offers support and education to pregnant women and infants, hosted their signature fundraising event on September 24 at the Lyric Theatre.
The event was a resounding success, raising over $200,000. Thanks to the hard work of all the dancers and their supporters, these funds will go towards essential programs in Martin County that help ensure every baby is born healthy, every mother is supported, and every father is involved.
The format for the evening included a dynamic, local cast of nine Martin County "celebrities," each paired with a professional dance instructor. These brave, novice dancers not only put their best foot forward to shine on the dance floor, but were also tasked with raising funds from friends, neighbors and business colleagues through sponsorships, ticket sales and contributions. The goal was to win enough votes from a judges' panel to claim bragging rights of Dancing with the Martin Stars Champion.
Each team chose their music and dance styles, including combinations of Swing, Rumba, Paso Doble, Salsa, Cha Cha, Bolero, Argentine Tango, Desert Dance, and Musical Theater Jazz.
The show was a sellout! Attendees filled over 500 seats in the Lyric, 50 viewers livestreamed the event, and a private showing at Hudson's on the River, a restaurant in Downtown Stuart, also reached full capacity.
Guests were treated to an energized evening of entertainment that opened with a high-powered dance routine by Marianella Tobar's Latin Addiction Formation Dance Team, followed by a video vignette of each team and the star dancers.
Mike Gonzalez, a 2018 Star Alumni, emceed the evening with his usual enthusiasm, style and humor for the second year in a row, and fourth year involved in the event.
Samantha Suffich, chief executive officer of Martin County Healthy Start Coalition, and Steve Swindler, board president, welcomed the audience and shared the mission and programs of the nonprofit.
Meanwhile, behind the scenes, Aubrey Campbell, Martin County Healthy Start's director of operations, worked with Toni Ryll of Team Holland and Jennifer Yormak of Starstruck to produce a seamless event from start to finish.
After intermission, and before the winners were announced, world-class professional dancers Andrea & Dmitriy Kuzmenko wowed the audience by dancing a smooth cha-cha.
There were several award winners in a variety of categories:
• First Runner-Up Dance Team: Jessica Alvarez and Michael Chaves, with a score of 29.
• First Runner-Up Fundraising Team: Rio Ratermanis and Marianella Tobar, raising $27,234.
• Top Dancing Team: Natalie Desmangles and Brian Spector, with a perfect score of 30.
• Top Fundraising Team: Donna DeMarchi and Bob Murray, raising $38,131.
• Overall Champion Team: Natalie Desmangles and Brian Spector.
"There was a tremendous amount of energy in the theater, and it was clear the audience was having a great time watching their favorite local stars dancing their hearts out for a great cause," said Suffich. "Thanks to everyone's contributions, we will better be able to fund and service Martin County families with the important programs our coalition offers."
Participating Dancers:
• Kasia D'Auria, Realtor with Re/Max of Stuart, paired with Jang Don
• Donna DeMarchi, Esq., Personal Injury Attorney with the Eberst Law Firm, paired with Bob Murray
• Jane Hallick, President of Jane's Dane Boutique, paired with Craig Galvin
• Jessica Alvarez, Founder of Velo Med Spa, paired with Michael Chaves
• Natalie Desmangles, Assistant Branch Manager with SouthState Bank, paired with Brian Spector
• Rio Ratermanis, Clinical Educator with HCA Center for Clinical Advancement St. Lucie Hospital, paired with Marianella Tobar
• Dr. Noor Yono, Premier Neurology, paired with Leah Landau
• Tyler Raynes, SLC Commercial Real Estate, paired with Daisy Krakowiak-Wiebe
• Dr. Rabih Kashouty, Neurostrive, paired with Tanya Chaves
Judges:
• Dr. Brian Moriarty, owner and president of Loving Chiropractic of Stuart
• Charles Jones, lead singer of the Jazz R & B Unit, The Charles Jones Trio and owner of CDJ Entertainment
• Andrea Kuzmen, owner and professional ballroom instructor at In Motion Ballroom
Sponsors:
• $10,000.00 The Eberst Law Firm - Car Accident Attorneys
• $7,500.00 Hudson's on the River
• $5,000.00 Casco Tools, Inc.
• $5,000.00 Chris & Donna Follmer
• $2,625.00 Ashley Capital
• $2,550.00 SouthState Bank
• $2,500.00 Loving Chiropractic of Stuart, Inc.
• $2,500.00 Neurostrive Hydration and Med Spa
• $2,500.00 Premier Neurology and Wellness center
• $2,500.00 The Gordana Uscumlic Foundation

Board of Directors Announced
We are pleased to announce our new board of directors. Thank you to our retiring board members for their years of service and dedication which has helped MCHSC become the organization it is today.
BOARD OF DIRECTORS
Dr. Ashley Calderone, President
Randy Pennington, Vice President
Thomas Schinske, Treasurer
Jessica Tharp, Secretary
Steve Swindler, Immediate Past President
Laura Moriarty
John Carrigan, Esq.
Heidi Lahti
Rosi Shepard
Valerie Bell