Welcome to the Martin County Healthy Start Coalition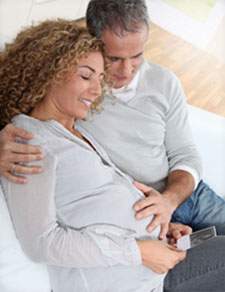 Martin County Healthy Start Coalition is a non-profit 501(c)3 that offers support and education to pregnant women, infants, and their families. All of our services are confidential, free of charge, and not income-based.
Martin County's Healthy Start Coalition opened its doors in February 1993 when Governor and First Lady Lawton Chiles challenged local communities to form coalitions to reduce Florida's alarmingly high infant mortality rate.
The Martin County Healthy Start Coalition continued to grow with the opening of the Prenatal Outreach Center in July 2007. The Prenatal Outreach Center is located in Stuart and expanded with a satellite site in Indiantown in 2017. Martin County Healthy Start Coalition has helped over 1,500 women in Martin County access prenatal care from these two locations.
The Coalition has been tasked with providing high-quality prenatal care for mothers, health care for children, and bridging any gaps in this care locally. As a true coalition functions, we know only together can we improve outcomes for women and babies. We invite you to be a force for change in improving the health and well-being of our families.
Let Healthy Start Help You
Be The Best Mom You Can Be.

A Mother's Day Message for our Moms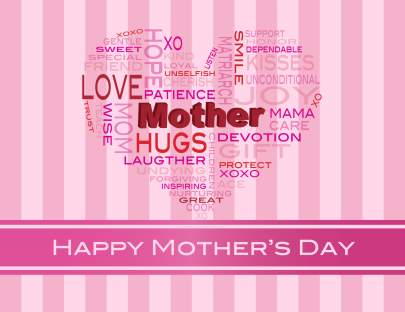 We here at Martin County Healthy Start Coalition want to wish all the moms and maternal figures a very happy Mother's Day.
We are an organization run by moms for moms (with a special shout out to the one dad who keeps us entertained with his dad-jokes).
Our administrative team has walked the gamut of motherhood experiences. Ellie is akin to our queen mother with 61 years of experience with 3 grown daughters, 4 grandchildren, and 1 great-grandchild while another 4 of us are walking around with a total of 9 children who are 6 years old and younger clinging to our hands, hips, and chests. You should see our Zoom meetings!
As mothers, we were in the trenches with you this year of pandemic challenges.
We know your struggles as you tried your hardest to continue working while your childcare options vanished.
We were with you when you debated the safety and practicality of traditional, virtual, or homeschool for your family's individual situation.
We brought 3 tiny humans into the world as everything came to a screeching halt.
We were scared to go to the hospital in labor alone.
We went to our prenatal visits alone.
We transitioned into the early days of motherhood alone.

But, we were not really alone because we were in this together even from a distance.
It's important to take a day to reflect on and appreciate all the hard work moms put in for us this year. Their work in our lives are myriad, from guiding us into our first moments of life to holding our hands as they help us deal with all the challenges life throws our way.
This year, more than ever, we want to acknowledge this hard work and sacrifices.
This has been a very hard year, and mom, you deserve the highest praise for doing your best under all this pressure. So whether you're spending Mother's Day with your mom or not, take a moment and say thanks to a mom for they're raising our future.
And moms, you are doing a great job!

NEWS & EVENTS
Thanks to Healthy Start, Every Day in Florida is Mothers' Day
By Monica Figueroa King and Cathy Timuta, Florida Association of Healthy Start Coaltions
In Florida, we've had a special reason to celebrate Mothers' Day every day for the last 30 years.
Our state's landmark Healthy Start program, which will celebrate its 30th anniversary later this year, demonstrates Florida's commitment to ensuring that every baby has a healthy start and chance to succeed in life — no matter where they live or who their parents may be. Florida Healthy Start creates community-level support systems for pregnant moms and babies, services not offered so comprehensively anywhere else.
Every day is the birth day for some 610 Florida babies. Healthy Start creates countless opportunities for new mothers, fathers and their babies to improve the odds for self-sufficiency and pursue a successful future for their families. more