Board of Directors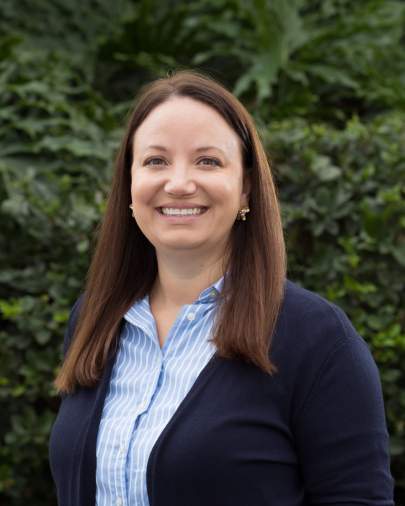 Ashley Calderone, DNP, RN, CLC, IBCLC, C-ONQS, is the Clinical Implementation Manager with the Alliance for Innovation on Maternal Health - Community Care Initiative (AIM CCI) for the National Healthy Start Association. She has clinical experience in pediatrics, postpartum, and neonatal intensive care units. Ashley is a subject matter expert in the field of lactation. Her interests include improving teamwork and communication, standardizing processes, and breaking silos to create more equitable systems of care. She is also interested in programs aimed at improving access to quality health care as a means of addressing preventable maternal morbidity and mortality through Evidence Based Practice and Quality Improvement. Ashley earned a Doctor of Nursing Practice from the University of Central Florida. She also holds degrees in Nursing (MSN) and Health Education & Behavior (B.S.) from the University of Florida. Ashley is married to Don Calderone and mom to Emily and Ryan. As a family they enjoy an active lifestyle full of golf cart rides, all things related to sports, and making magic out of the small moments in life.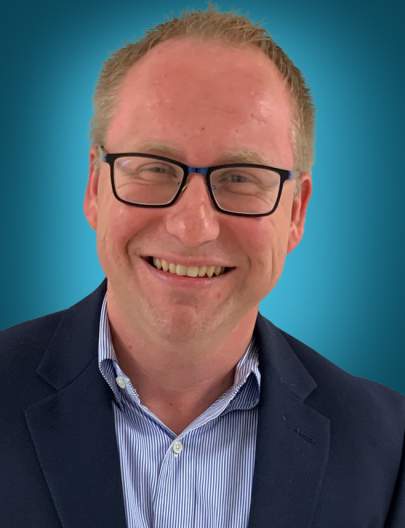 Randy Pennington is a commercial banker with CenterState Bank since 2004. He works with local businesses, professionals, and associations helping them achieve their financial goals. Randy is a graduate of Florida Atlantic University and Martin County Leadership Class 26. Passionate about community service, Randy also volunteers with the American Cancer Society and United Way.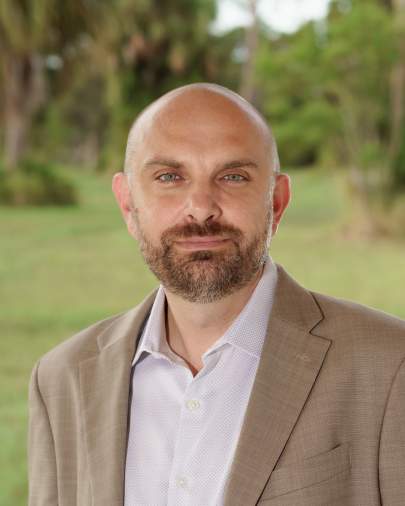 Thomas Schinske is a Commercial Loan Officer with Marine Bank & Trust Company and has been working in banking for over twenty years right here in the Treasure Coast. He assists the local community achieve their financial dreams by providing the capital and financial services they need to be successful. Thomas has earned various certificates educational achievements through Indian River State College, is a graduate of Omega Lending, and has completed Martin County Leadership Class 23. Thomas has served with numerous non-profit organizations throughout the years, including Big Brothers Big Sisters of Martin/Palm Beach County, The Leukemia & Lymphoma Society, Florida Oceanographic Society, American Cancer Society, PACE Foundation, Westside Church, and many more. He is a very lucky survivor of late stage cancer and is always looking for ways to give back and very excited to have the opportunity to serve this amazing organization!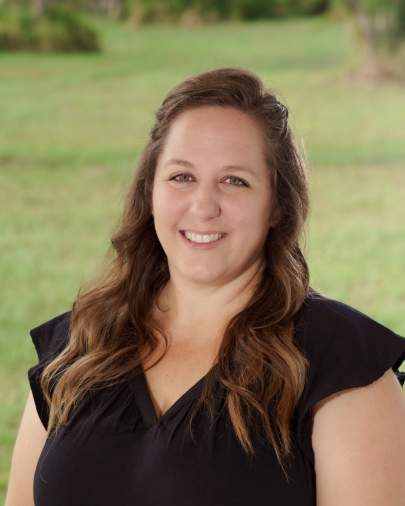 Jessica Tharp is a Stuart native who has worked in the field of parks and recreation for more than 20 years. She is a certified Parks and Recreation Professional. She is a proud graduate of the Martin County High School Class of 2001 and Florida International University College of Arts, Science & Education. Currently, she serves as the Recreation Programs Supervisor for the City of Stuart. She is responsible for community outreach, serves as a City of Stuart Working on Wellness Ambassador and has implemented many programs and events for the Community Services Department's Recreation Division. She is passionate about her community and believes in the motto "It Starts in Parks"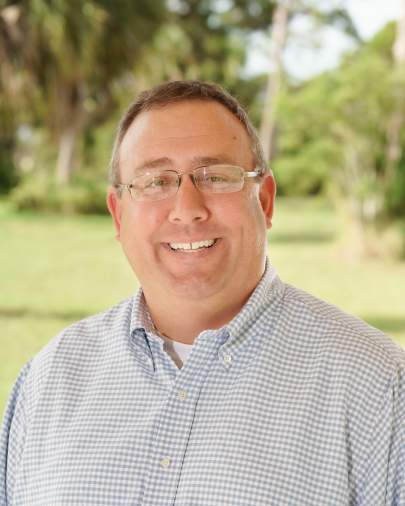 Steven Swindler is a senior financial advisor in the Stuart, Florida office of HBKS® Wealth Advisors (HBKS®). He began his career in 2002 working for the Schramm Company, P.A. and the Schramm Investment Company, LLC founded by Principal and Senior Financial Advisor Stephen Schramm. The firm merged with HBKS® in 2004. Steven currently specializes in providing comprehensive financial services to individuals, families and small busines
As a senior manager for the firm partner HBK CPAs & Consultants, Steve handles tax and consulting matters for select individuals and business. He earned a BA degree in Business Administration from the University of Florida. He is a CERTIFIED FINANCIAL PLANNER™. Steven also serves as the treasurer of the Martin Interagency Network for Disasters, Inc. and the Martin County Gator Club.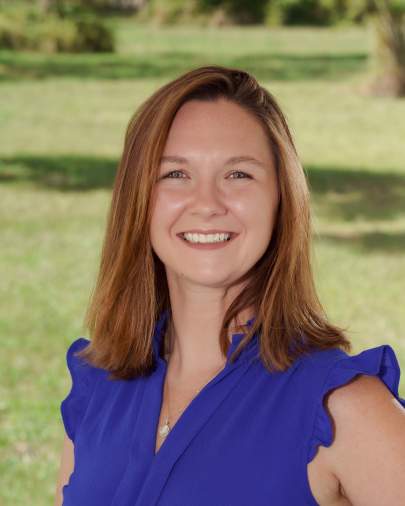 Laura is the Vice President of Loving Chiropractic of Stuart. She has been married to her husband Dr. Brian Moriarty for 12 years. She is a mother to 3 wonderful children Paige, Patrick and Emma. Laura has an associate of arts degree from Daytona Stare College. She has lived in Martin county for 8 years. Laura is passionate about giving back to the community that has been so welcoming and specifically Healthy Start programs which helped her when she was a young single mother.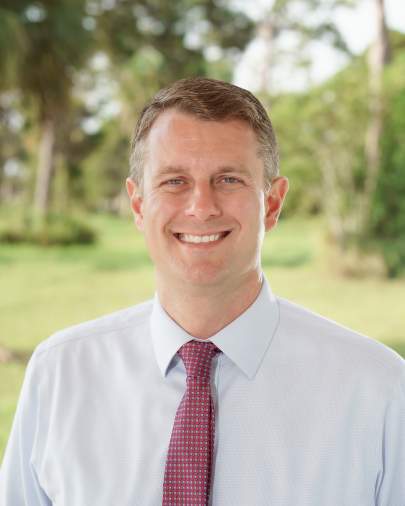 John P. Carrigan is a shareholder with the local law firm of Ross Earle Bonan & Ensor, P.A. He has been a member of the Florida Bar since 2009 and is Board Certified in Condominium and Planned Development Law. John is a graduate of Miami University and University Dayton School of Law. With a focus on serving the local community, he believes in advocating to ensure that all families have access to quality prenatal and postpartum resources within Martin County.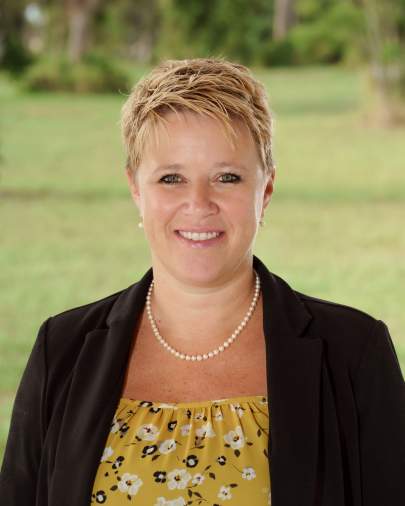 Heidi Lahti, MHA, is the Senior Director of Hospital Operations for Cleveland Clinic Martin Health South Hospital.
Her and her husband moved to Jensen Beach January 2022. She has approximately 30 years of experience in healthcare in Minnesota, starting her career in a clinical role as an x-ray technologist and serving in progressive leadership roles over the past 20 years in both the hospital and ambulatory settings.
Throughout her career, she has participated in many community services and served on community boards focused on women and children.
She is excited to be part of the community and this opportunity to serve on the Martin County Healthy Start Coalition Board.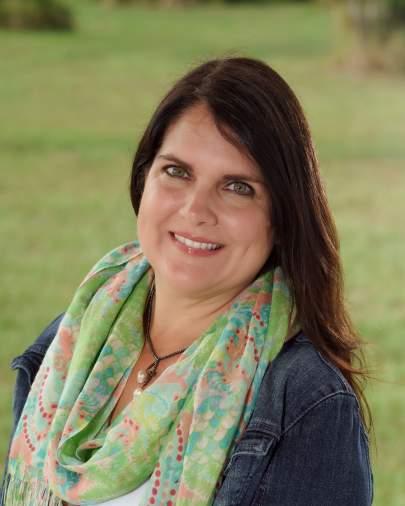 Rosi Shepard is a consummate professional serving as a director for the Martin County Realtors of the Treasure Coast. Rosi is a community minded and focused individual and has received awards from the Martin County Realtors of the Treasure Coast 2017 Community Service Award. Rosi has also been nominated in 2015 and 2018 for Women of Distinction for voluntarism with the Soroptomist of Stuart. Rosi's local area knowledge of the parks and natural areas comes from her service with the Division of Forestry, Martin County Parks and Recreation and Florida Department of Environmental Protection where she worked in parks and natural areas all over the county as all over the state. Rosi is always honored to serve her customers and her focus is on helping them achieve their goals. She serves the commercial, industrial and agricultural market as well as the residential market.
Advisory Board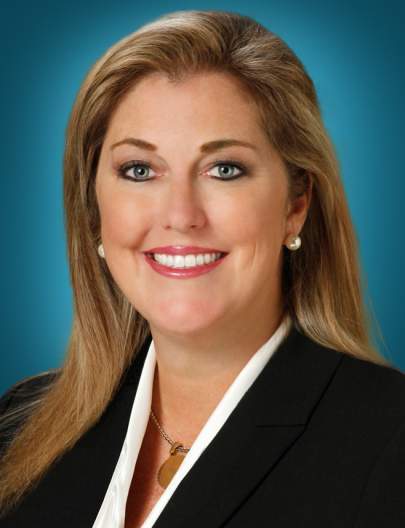 Stacey Hetherington is passionate about her hometown and working to make Martin County a great place to live, work and play for generations to come. She is a third-generation Martin County native who has dedicated countless hours and resources to strengthening Martin County's economic viability and protecting our local environment. Stacey is a graduate of the University of Florida with a Bachelor's degree in public relations and is a practicing Realtor and governmental affairs professional. She received the Realtor Association of Martin County's community service award in 2016. Stacey is the Martin County Republican State Committeewoman, and is active in the Florida Shore and Beach Preservation Association, Associated General Contractors, Florida Marine Contractors Association, Florida Transportation Builders Association and local chambers of commerce.
Martin County Healthy Start Coalition is a non-profit 501(c)3 that has been offering support and education to pregnant women and infants since February 1993. It was born of the Florida Healthy Start initiative signed into legislation by Governor Lawton Chiles in 1991.