Our Team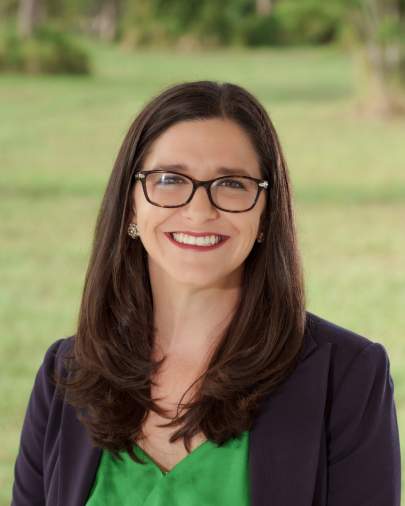 Samantha Suffich is the proud Chief Executive Officer of the Martin County Healthy Start Coalition. She could not dream of a more ideal role for herself that aligns perfectly with her passion for public health and empowering and advocating for women as they transition into early motherhood. As a mother, birth doula, childbirth educator, and Certified Lactation Counselor (CLC), she recognizes the challenges that accompany this season of life.
Samantha's vision for Martin County families is a community where all pregnant women have access to early and frequent compassionate prenatal care and as a result, babies are born full term and healthy. Our families will be educated parents living in safe homes with healthy relationships and nutritious food. Moms and babies will have established and exclusive breastfeeding relationships within a society that eliminates challenges and supports their success. She hopes that every family encountering Healthy Start feels supported to be the best caregiver they can be, and that every Martin County baby is born healthy so they can meet their early childhood developmental milestones.
Samantha is the mother of two little girls, born in 2015 and 2018, and wife to Knight Suffich, a financial advisor with Edward Jones. After living in Tampa for six years, Samantha returned to raise her family in the sun and sand of Martin County. She feels a sense of pride for her community and is teaching her children to enjoy its natural beauty in our local parks and beaches. She is an avid Gator football & basketball fan and gives credit to the University of Florida's Pride of the Sunshine Marching Band for her and Knight's great love story, as well as the opportunity to perform in the halftime show at the 2006 and 2008 National Championship Football Games. (more)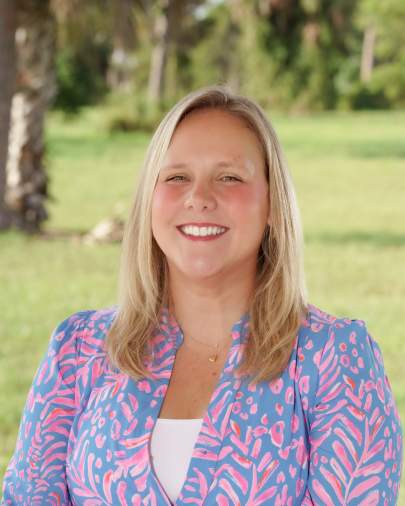 Aubrey Campbell, Director of Operations, has worked with Martin County Healthy Start Coalition since 2010. She is the proud mom of two wonderful children, June and Otis. Aubrey is an alumna of Florida International University where she graduated Magna Cum Laude Honors with her Bachelor in Arts & Sciences, concentrating in Psychology. Aubrey received her Masters in Social Work at Florida State University and is a Registered Clinical Social Work Intern with the State of Florida, she is currently working on her clinical hours towards receiving her LCSW.
Aubrey has been the momentum and the non-stop rhythm of Dancing with the Martin Stars (DWMS), our premier fundraiser, since its inception in 2010. For 12 years, she worked closely with each dancer, instructor, and sponsor to provide whatever they needed. This year, she has proudly retired from her DWMS reign and has passed the torch onto Angela Aulisio and is VERY confident in Angela's abilities to bring DWMS to the next level.
Aubrey has always been passionate about working with mothers and babies. She previously worked with the Early Learning Coalition of Indian River, Martin and Okeechobee counties as a program specialist and the Treasure Coast Early Steps Program as a provider recruitment specialist. However, after the early arrival of her son Otis in 2018, her passion for the work that Healthy Start provides rose to an even higher level.
The organization and her fellow staff, helped Aubrey get the help she needed while working through post-partum depression. She is grateful to be part of such a fantastic organization that provides much-needed services for mothers and babies.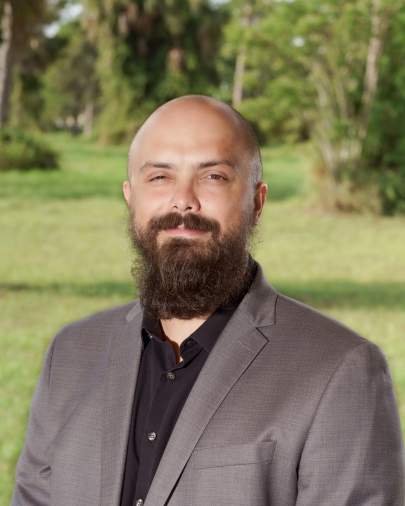 Drew Gray, Fatherhood Educator of the David Cardno Father Child & Resource Center, joined Healthy Start in September 2019.
Drew grew up without a father and understands the importance of children having a dad in their life. He's passionate about helping fathers be the best they can be.
Drew worked in substance abuse treatment for the past three years. He spent three years as middle school teacher in history and English at Barnabas Christian Academy in Port St. Lucie He is truly motivated to help people who need and want help.
Drew is originally from Pennsylvania and has been a resident of Florida since 2013. He is married and has a beautiful two-year old daughter. Soccer is his favorite sport but he enjoy sports in general. Drew is a self-proclaimed nerd and probably owns way too much Batman merchandise for an adult.
Drew received his Masters in Forensic Psychology from Nova Southeastern University in 2019.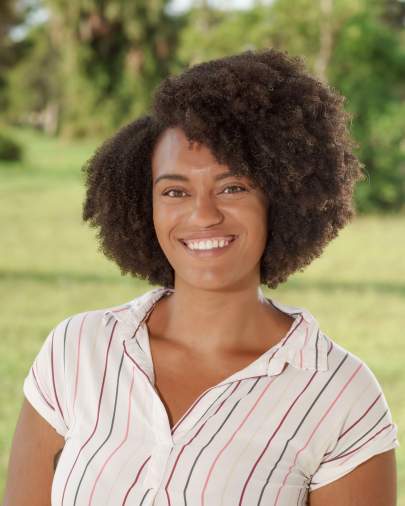 Jill Taylor, Community Engagement Manager, found her passion in maternal and infant health while completing her internship at Healthy Start. She earned her Bachelors of Science degree in Health Education with a specialization in community health promotion from the University of Florida. She is also a Certified Health Education Specialist and is pursuing her Masters in Public Health from Florida International University. She feels passionate about advocating for the families of Martin County, and ensures that no matter a family's income, each mom and baby gets the support they need.
Jill was born in Denver, Colorado, but spent her formative years in Houston, Texas. Surrounded by culture from around the world while growing up, she places an emphasis on treating everyone with respect and providing information in ways that feel right to them. Jill feels passionate about educating parents on the importance of raising healthy families and looks forward to creating strong bonds and connections within Martin County.
Jill is the proud mom of 2 rescue animals, 1 dog and 2 cats. She and her husband love traveling and trying out restaurants around the Treasure Coast. She's a CrossFit and nutrition enthusiast, and in her spare time, she loves coaching club volleyball, competing in CrossFit fitness competitions, and spending time outdoors.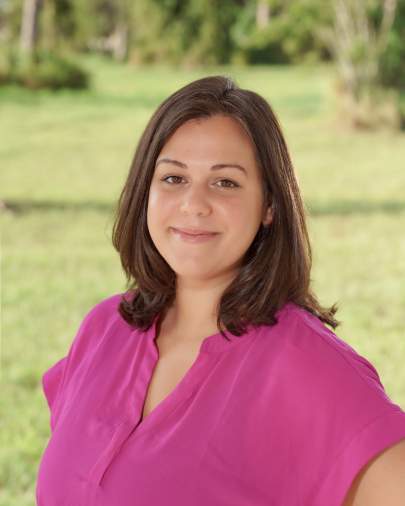 Alexandra "Allie" Chase, Administrative Services Manager, joined the Martin County Healthy Start Coalition in November 2021. Allie joined Healthy Start fresh out of maternity leave after giving birth to her second baby boy Owsley, who has been coming to work with her since he was 8 weeks old. Allie and her husband Josh also are busy raising Owsley and their 4-year-old boy, Morrison.
Allie joins Healthy Start with over 8 years' experience working with early childhood initiatives. Allie served two terms as a Team Leader in the National Civilian Community Corps also known as AmeriCorps NCCC. During this time she worked to empower underserved families. She has lived in and served communities all over the United States including Denver, New Orleans, New Mexico, Arizona, Missouri, Texas and the US- Mexico border. This experience contributed to her fierce passion for helping families find safe housing, quality education, and health care equity.
This led Allie to work within early childhood education in Colorado and continued this work when she moved back to her home in Florida. This is when her passion for maternal-child health grew as she gave birth to her first baby and found herself in need of prenatal and postpartum resources.

Through her years of work in early childhood education, she recognized how important ongoing pregnancy and postpartum support can be for not only the mother but the future success of the child as well. She is happy to have found a home here at Healthy Start and is honored to be a part of our impact on the community and ensuring that every baby is given a healthy start.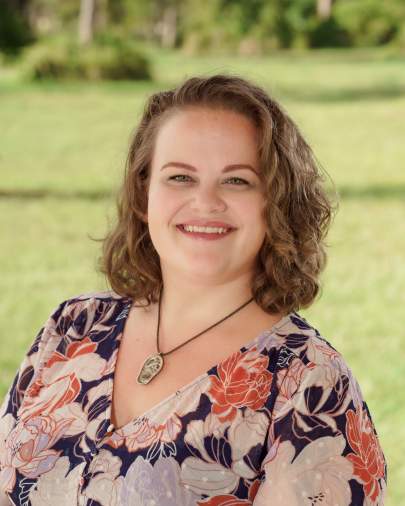 Margo Keane, Community Doula Program Coordinator, is a Treasure Coast native and Lincoln Park Academy alumna who has dedicated her career to serving the people of her beloved community! From an early age, she knew she wanted to help pregnant people and after four years of assisting midwives in Tallahassee, Gainesville, and here on the Treasure Coast, she graduated from The Florida School of Traditional Midwifery. Margo moved back home and, as a Florida Licensed Midwife, she cared for birthing families across three counties and helped guide them through their childbearing journeys.

Margo is so excited to start a new chapter of birth work and joins the Martin County Healthy Start family as their Community Doula Coordinator and Lead Doula! She brings with her almost a decade of birth experience and the numerous wonderful opportunities to see first hand the difference a doula can make!

She understands how important it is to feel supported and respected during the birthing process and dreams of a day when there is a doula available for every pregnant person who wants one. Her goal is to build a robust team of community based doulas with the same passion and commitment to serve the pregnant people of Martin County and their families!

When not working, Margo enjoys spending time with her family and fur babies in her 1950's "Old Florida" style home in Fort Pierce. She's excited about all things nerdy and will definitely talk your ear off about board games and Harry Potter!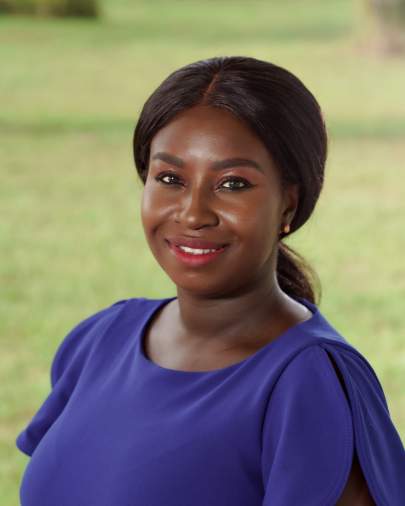 Meet our new Clinical Provider Liaison, Anastasia Anderson. She joined healthy Start in April 2022, months after a traumatic loss of her daughter, Aria at 5 months' gestation. Anastasia's passion sprung from her early years in Ghana, where she grew up to witness high rate of infant mortality due to lack of maternal education. Anastasia has dedicated her life to public health, nursing and in health inequalities.
After her bachelors of science degrees in Community Health and in Nursing from Seton Hall University, Anastasia is currently completing her Master's degree in Public Health.
Anastasia is joining Healthy Start with over five years' clinical experience in ICU, Maternity, NICU and the ER from Princeton Hospital in New Jersey. After her move to Florida, Anastasia translated her experiences with a position at the Martin County Health Department as the Health Equity and Florida Healthy Babies coordinator. At the Health Department, Anastasia partnered with Healthy Start, House of Hope, Cleveland Clinic, WIC and Florida Community Health to support and educate women about the importance of early entry into prenatal care and breastfeeding with a focus in minority women.
Anastasia is married to Father Christian Anderson at St. Mary's Episcopal Church in Stuart and they have a son named Kwame. When not working, Anastasia enjoys spending time with her family, friends and traveling.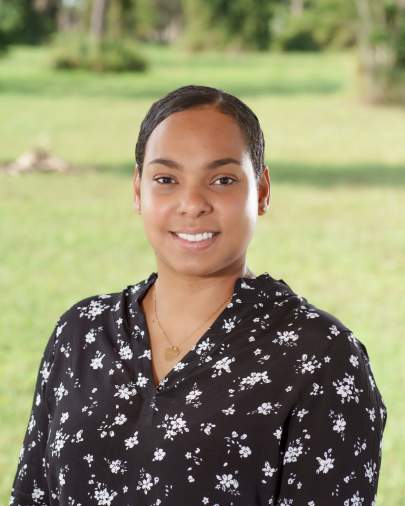 Sellian Cruz, Client Services Specialist, joined Martin County Healthy Start Coalition, Inc. in late June
2022. Being a South Florida native, Sellian is thrilled to find a new chapter of work servicing families on the Treasure Coast.
Being a servant and of service takes passion, dedication, and commitment, which are some of the values Sellian holds close. She is passionate about working with families of Martin County by assisting with their needs. She believes connecting families with resources is essential for building healthy families. Also, being a mother, she considers "community" vital when raising children. Being a part of the Healthy Start organization and seeing the heart it has for families is why she accepted to join the team.
Sellian is married and a mother of two. She truly loves spending quality time with her family, and some other "F" words that are important to her are faith, friends, and food. Lastly, creating new memories is what she loves to do best.
Sellian is excited about being part of Healthy Start's impact on the community and ensuring that mommas and babies are afforded the opportunity of a healthy start.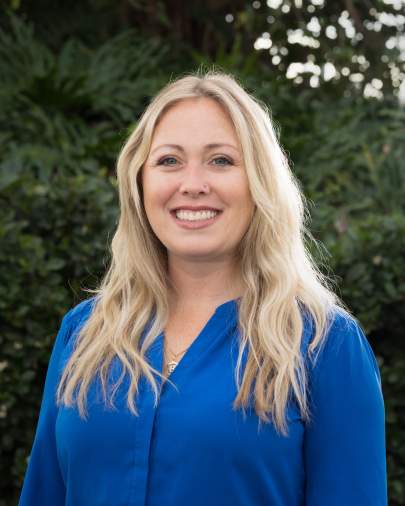 Angela Aulisio, Manager Of Strategic Impact, joined the Martin County Healthy Start Coalition in September 2022 as the Manager of Strategic Impact. She is thrilled to be part of the team and is passionate about health equity and increasing access to care for everyone.
Angela is a native Floridian from Lakeland, FL and has an older brother and 2 younger sisters. In 2014 she moved to the Treasure Coast from Tucson to be closer to family. Angela comes to us from Cleveland Clinic Martin Health, where she was the Community Engagement Coordinator for the past 5 years. Her favorite part of that experience was advocating for and serving individuals in our community to create sustainable change.
She received her BS in Business Administration with a concentration in Hotel & Resort Management from Florida Southern College and her Masters in Nonprofit Management from the University of Central Florida.
She is the dog mom to 2 rescues, Koal and Paisley, that keep her on her toes. She enjoys the arts and is particularly fond of dance and aerial art, having attended a performing & visual arts high school. She enjoys traveling, being in nature, paddle boarding, and snorkeling.
She is deeply honored to be part of a team that works diligently to create meaningful impact and to ensure that families thrive.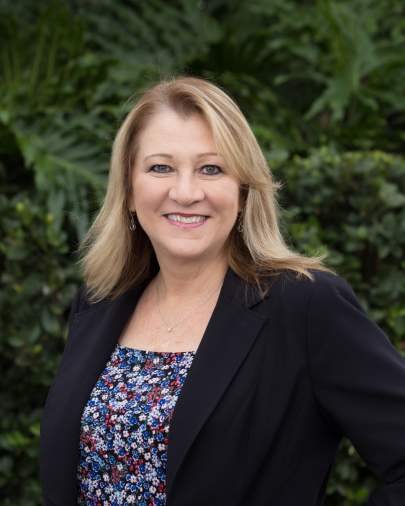 Roxanne "Roxi" Fyke, Administrative Assistant, comes to Martin County Healthy Start Coalition from the recently acquired non-profit program, Madison's Miracles, where she worked part-time as an administrative assistant. Before that, she was an administrative assistant at Dart Container Sales Company for many years, supporting a large team of National Account Managers.
Roxi is a certified postpartum doula and has served many families with newborns in Martin, Palm Beach and St. Lucie counties here in Florida, as well as in New York State and New Jersey. She loves caring for infants, helping families adjust to parenthood, and watching them thrive. Her administrative assistant background and doula experience make Martin County Healthy Start Coalition a perfect fit for her.
Born and raised in rural western upstate New York, the Finger Lakes area is home to most of her family. She moved to Florida in the early 90s and raised her 2 children in Boca Raton. Her grown children, stepsons, and her 1-year-old grandson are spread throughout the country between Florida, New Jersey, Illinois, and South Dakota. Roxi lives in Palm City with her husband, Jim, and their dog, Lily.
Roxi has an AAS degree in Ornamental Horticulture and floral design. She enjoys being creative, loves family time (especially being a grandma), nature, mountains, crafts, and cooking. She brings her creativity to Martin County Healthy Start Coalition as she carries on Madison's Miracles mission to support families of pregnancy and infant loss.
Roxi is thrilled to be on the Healthy Start team and honored to have an impact on ensuring all babies have a healthy start.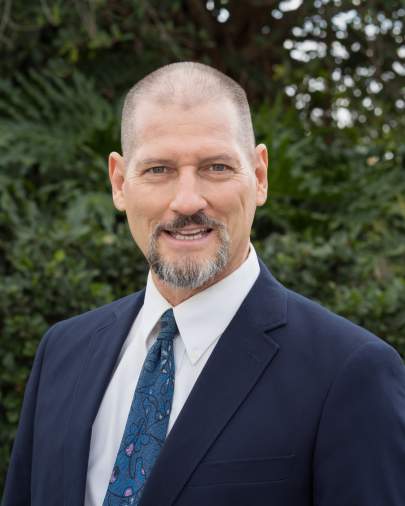 Eric Seibenick, Fatherhood Educator at the David Cardno Father Child & Resource Center, joined the Healthy Start Team in February 2023. He is the youngest of 10 children and brings over 20 years of wisdom mentoring youth and adults.
Eric received a Bachelor's degree from Bowling Green State University and followed his dream of moving to Hawaii where he started his own landscaping company serving the hotel industry. He accepted a lateral move directing programs for disadvantaged youth at Hawaii Job Corps, Marimed Foundation, and foster children with EPIC `Ohana Youth Circle Program. During this journey, he received his Master's degree in Education from Chaminade University. He believes his greatest success is raising two resilient, now adult children, with his wife Phyllis.
The family bid Aloha to Hawaii, relocating to Florida where Eric served as a Child Protection Investigator for the Department of Child and Families. This led to developing the Father & Child Connection program with the Early Learning Coalition. A chance meeting with the Pastor of St. Bernadette took him on a trip to Israel and a new position of Family Faith Director at St. Bernadette.
2022 brought the good fortune of serving on the Fatherhood Advisory Board of David Cardno Father & Child program and returning to my passion of mentoring fathers. Building up families and fathers is my most rewarding life calling.
Eric has rescued and loved various dogs for the last 25 years. Currently, we're down to one dog and now up to five cats. In his spare time, Eric enjoys gardening, remodeling, baking, and tinkering with things in his shop.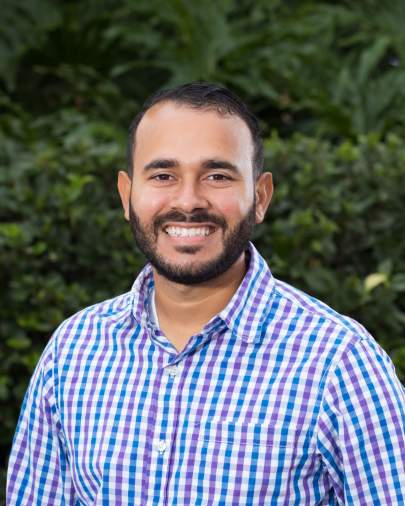 Michael Landrau, Fatherhood Educator joined Healthy Start March 2023. Michael grew up in a busy household as his Mother was single and cared for four children, Michael being the youngest, although he lost his place in 2002 when his sister was born. Michael understands the importance of an involved and reliable Dad.
Michael has worked with Youth and Families most of his career in different capacities including Church, Schools, Detention Centers, DCF, Workforce, Mental health, and through Soccer. Michael's passion is seeing a healthy community and believes a healthy family is at the core.
Michael was born in Puerto Rico and moved to Florida in the summer of 2003. Michael is married to his High School sweetheart Leticia. Michael is a volunteer Youth Pastor at his church. He enjoys his free time with his wife, in church activities, sports, and occasional travel around the world.