Donate
Your investment in Healthy Start is an investment in:
Babies, who deserve a healthy start in life.
Mothers, who may face a lifetime of medical issues without proper care.
Fathers, who may need resources to help them actively participate in their children's lives.
Our community, because we care about our children and want to do all we can to ensure babies are born healthy, mothers are supported, and fathers are involved.
Please SUPPORT us with our impactful, multi-generational, life-changing work with a donation TODAY!
Our Diaper Bank enrollment has increased by 400%!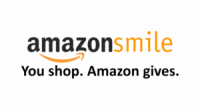 Volunteer
We are currently looking for volunteers to help keep our diaper bank organized, cleaned and stocked. We are also looking for volunteers to help in Ellie's Boutique, which includes sorting baby items, hanging clothes and keeping the boutique looking clean and beautiful. Thank you for your interest in volunteering with Martin County Healthy Start Coalition!
Membership - Join the Coalition
Membership to the Martin County Healthy Start Coalition will allow you the opportunity to access information relevant to Maternal and Child Health in Martin County.
Our quarterly meetings feature speakers on a variety of topics from adoption services to domestic abuse to mental health. Coalition members come together from all areas of Martin County with the common cause of ensuring positive birth outcomes for all women and children in Martin County.
The coalition also serves to develop our five-year strategic plan and advocates for maternal and child health policies with our elected official on a voluntary basis.
For more information or to join the Healthy Start Coalition, please contact our Director of Operations, Aubrey Campbell, at acampbell@mchealthystart.org
or download the form and send to us:
Charitable Solicitation Disclosure Statement
A COPY OF THE OFFICIAL REGISTRATION AND FINANCIAL INFORMATION MAY BE OBTAINED FROM THE DIVISION OF CONSUMER SERVICES BY CALLING TOLL-FREE 800-HELP-FLA (435-7352) OR VISITING WWW.FLORIDACONSUMERHELP.COM. REGISTRATION DOES NOT IMPLY ENDORSEMENT, APPROVAL, OR RECOMMENDATION BY THE STATE.
Federal Tax ID: 65-0359999