Madison's Story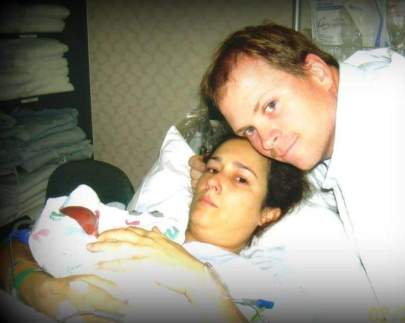 On February 22, 2007 at a doctor's appointment, we heard those words that no expecting parent should ever have to hear. "I am so sorry, there is no heartbeat." Our world as we knew it would be forever changed.
A few hours later, we would deliver our daughter, Madison Elizabeth Stamper via c-section at Martin Medical Center North Hospital in Stuart, FL. Our time together would be brief. Babies often show physical changes of death rapidly so many hospitals hurry to get babies to the morgue. We had two hours with our angel. Not enough time. All we needed was time to say goodbye and take in what was happening.
A nurse had a camera in her locker and asked if we would like her to take a few photos. Cell phones were not as they are today so, having a camera at the hospital was great. The five pictures she took would be the only pictures we would ever have of our daughter.
We founded Madison's Miracles in June of 2016 to give families on the Treasure Coast everything we did not have. We have donated several Cuddle Cot's to our local hospitals helping give families the Gift of Time. We equipped them with resources to share with their patients such as books, Mom & Dad of and Angel Pins, Milk bank donation information and other resources and memory gifts to honor the memory of their baby. Later we started free support groups, we funded funeral expenses and offered grief counseling to these families all free of charge.
Our family decided in the fall of 2022 we would leave the Treasure Coast and move to our family to North Carolina. Madison was born in Stuart, FL and she has helped many families in both Martin and St. Lucie counties here in Florida. So as her parents, we wanted to continue her legacy here. So, we are leaving that in the hands of our friends at Martin County Healthy Start Coalition. We know they will continue everything that we started here and make it even better. They are dedicated to helping families and honoring the memories of all babies gone too soon. For that, we are eternally grateful.